Our Elders
Each of our Elders is a member of our congregation who has committed their time and talents to  providing spiritual support to others. They meet monthly to pray together, discuss the spiritual needs of the congregation, and see how the Lord is leading us as a body. They also help to coordinate our worship services by inviting others to participate in various upfront roles.
Feel free to connect with them directly. Click on their name to send an email.
Robert Thomas (First Elder)
Scott Anderson
Carlton Brown
---
Our Church Board
The primary task of our Church Board is to keep us focused on sharing Jesus. The Board meets monthly and, unless otherwise announced, members are more than welcomed to attend in order to get a sense for what and how various issues are discussed. 
---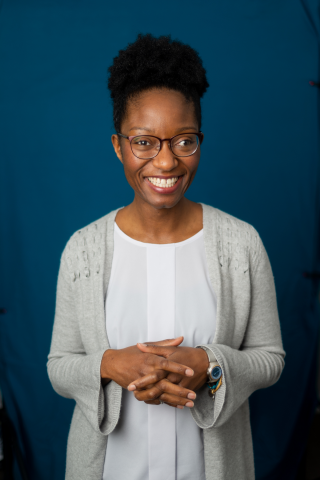 Our Pastor
Michaela Lawrence Jeffery has been our pastor since October 2017. During the eight years before Athens, she was the Adventist Christian Fellowship director for Georgia-Cumberland Conference and chaplain at Advent House on the University of Tennessee, Knoxville campus.
She is married to Justin Jeffery, and they have two smart and adorable daughters who keep them busy and humble. In the midst of family and church life, Pastor Michaela makes time for reading and a few hobbies.

Need to get in touch? 
Fill in the form below. 
---