Welcome to the Athens Georgia Seventh-day Adventist Church, a Christian community in Athens, GA.
WATCH THE HOPE SERIES RECORDINGS
Click here for YouTube.
ARE YOU NEW HERE?
Life right now is challenging. We want to lighten your load so that you can experience a bit of joy. We hope you'll connect with us. Check out the details below. If you have a question, click here.
WORSHIP TIMES
Sat Bible Study (Sabbath School), 9:30am (adults) in the church building, 10am (kids) in The Friendship Center
Sat Worship, 11am 
Wed Prayer Meeting, 6:30pm
THIS WEEK
Click here to now what's happening.
PRAYER
Click here to leave a prayer request.
 
NEWSLETTER SIGNUP
Stay connected to what's going on by signing up today. You'll receive an email once a week, usually on Wednesday or Thursday.
Click here.


YOUR NEXT STEPS
Join our online Bible school. Choose between two study guide options. Once you've completed the first lesson, you'll be prompted to create an account and then a Bible coach can get in touch with you.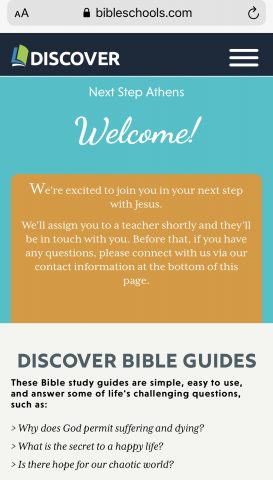 You can also get free access to a TON of online Bible studies and kids programming by clicking on this link to our RightNow Media account.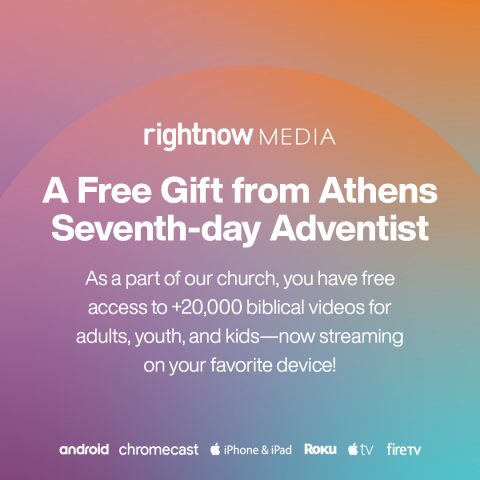 ​