Why not take 24 days to form a new habit.
What's the habit? 
Thanksgiving!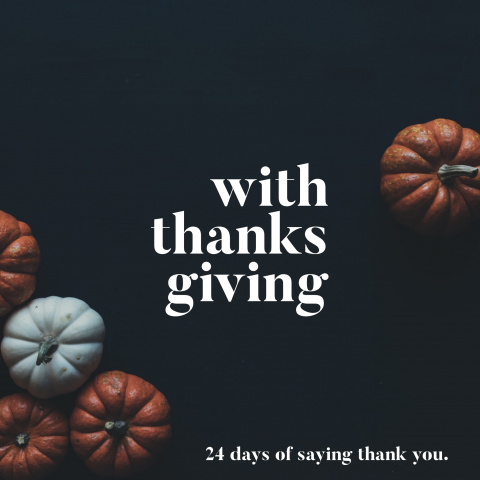 Yup, it's been done before. Why not do it again? And this time, thank God especially for your fellow church folk, the people you see every Sabbath or even every other Sabbath or even once a month.
How are they adding wonderfully to your life and the lives of others? You may even want to let them know.
Daily prompts will show up on our Facebook page each morning at 6am. Click here.
Join us each Sabbath in November as we spend our sermon time in the Psalms and learn how to praise God--our Creator, our Savior, our Guide.
You can also download this free printout.