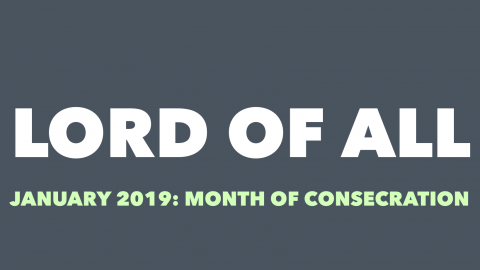 Welcome to this month-long journey of consecration. Consecration is defined this way in Merriam-Webster: "to devote to a purpose with or as if with deep solemnity or dedication".
That's what the daily money nuggets and words of inspiration in this booklet will help us with during the next 31 days, and hopefully beyond. They will also accompany each of the sermons for the month of January. We want to dedicate our lives to the Lord, every part of our lives, Because either He is Lord of all or He is not Lord at all.
Join us as we learn to say "Yes!" to Jesus as Lord of All.