NOVEMBER 15 - NOVEMBER 21
 
Wednesday prayer meeting
We pray together every Wednesday at 7pm. We have returned to the Friendship Center.

If you'd like to join in but cannot meet in person, you can join via phone. You'll find the phone line information here.

This week's Sabbath School 
Time: 9:30am
Material: Download the SS app (apple or android) or access the lesson here and here.
Location: Zoom
Memory Text: "All Scripture is given by inspiration of God, and is profitable for doctrine, for reproof, for correction, for instruction in righteousness" (2 Timothy 3:16, NKJV).
Time: 10am
Material: Ms. Marina provides the material via email.
Location: Zoom--click here to get the link.
This week's offering
Local Church Budget
It's through this general budget that we're able to distribute funds to each of our ministries and to any other activities we need to undergo. So, instead of giving to a specific ministry, go ahead and choose "Church Budget" on your tithe envelope or on Online Giving, and the money will be distributed to where it's needed most.
Here are a few specific areas of our church life that can benefit from financial support:
A tankless water heater in our main church building
Filling holes in the parking lot asphalt
Creating a prayer garden (work begins in November)
Updating our basketball court
Improving the back side (facing the lawn) of the Friendship Center.
Watch this video for more about the outdoor improvements.
Thank you to all who've been using Online Giving. Please continue. You can also give when you attend our drive-in worship service. Drop off your tithe and offering with the greeters under the tent.

 
Sabbath Worship @ 11am

Praise and Worship:  (find lyrics here)

Sermon title: Lord, It Is I
Sermon text: Revelation 3:20-21
Sermon by: Ed Johnson
Closing song: Hymn #206 -- Face to Face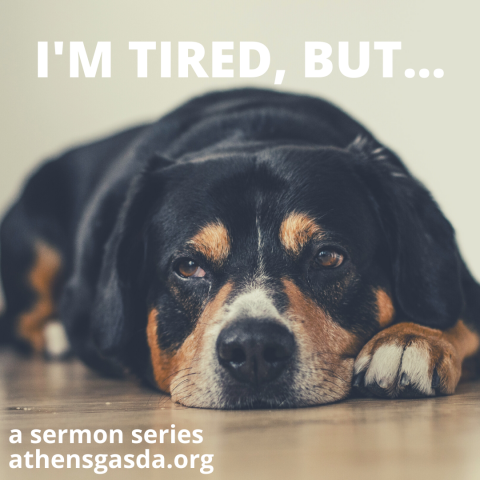 Drive-in worship service this Sabbath
If you can't come in person,  join our livestream at 11am.
Featured images by: