"I've read that we're not all in the same boat but we're in the same storm."

The times listed on Monday and Thursday are just for prayer.

If you'd like to pray and study together, join our Wednesday prayer meeting at 7pm. It meets onsite in our Friendship Center (masks required and social distancing is required).
Mondays are on the phone at 8pm:
Number: (425) 436-6200
Access code: 577-201
Thursdays are on Zoom at 6am:
Meeting ID: 920 0486 4576
Passcode: 672567
Also...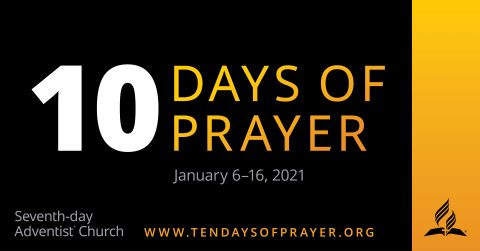 You can either register via the website on the picture above or join us via our newsletter. If you've already signed up for the newsletter, you've already begun to receive the daily prayer information.
It's never too late to pray and never too late to pray with others. Why not invite a friend to join you in these 10 days.