A disciple is someone who has chosen to let Jesus be Lord of ALL things in their lives and is helping others do the same. 
We desire to keep and create meaningful ways for all of us to grow as people who have chosen to follow Jesus with our lives. Click a link to learn more.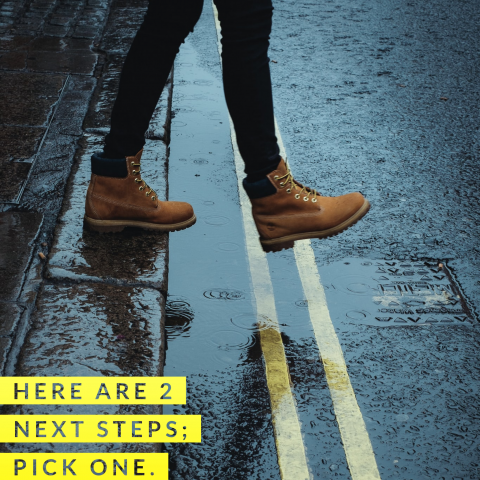 We have two small group opportunities to grow in our understanding of who God is, which is so important to our lives as His disciples.
The [truth]LINK studies will begin on April 2, 8pm online. 
>>If you're interested in joining this group, click here for login information.
The ARISE Online will be an in-person study. Because of our current world health crisis and our own county's mandate to shelter in place, we're not yet sure when these studies will begin.
___

The purpose of these small groups isn't to make us feel as if we have all the knowledge we need. It's not necessary (or possible) that we become all-knowing. Rather, we get to grow and, as we grow, we become stronger in our ability to share the love of Jesus while still depending on the Holy Spirit's leading every step of the way.
If He's leading you to join one of these small groups, I hope you'll take that next step.
—Pastor Michaela