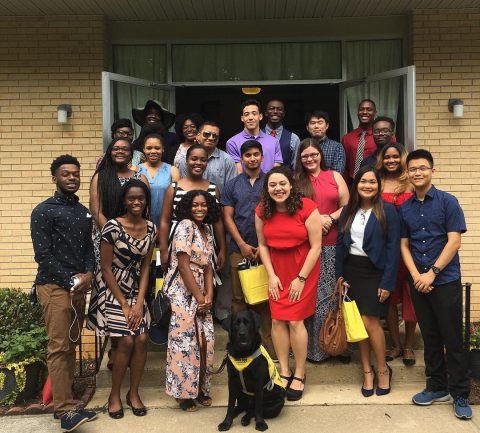 CURRENT NEWS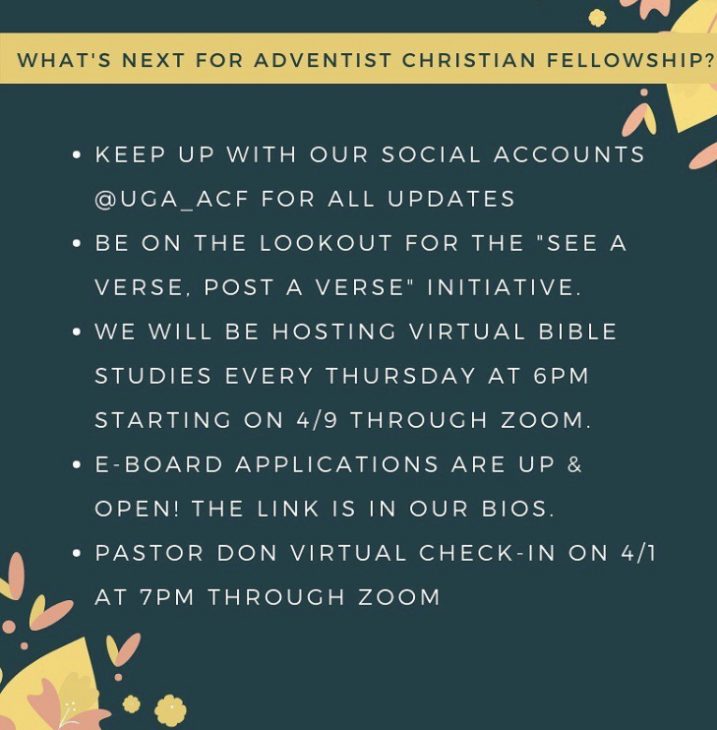 Students! We're so happy that you're in Athens and we're excited to have you worship with us and participate in the life of our congregation for as long as you're here...and beyond.
ACF Campus Connection
If you don't already know, there is an Adventist Christian Fellowship (ACF) chapter at UGA. They meet on Thursdays at 7pm in the Miller Learning Center, Room 245 for Bible study. They also have Campus Weekends almost every month which typically includes an on-campus worship service, potluck, and fun hang out time later on.
Food
The first Sabbath of every month, a group of our members prepare a meal for you that's served in the Friendship Center (across the parking lot from our church building). It's a great time to meet more students and connect more with some of our regular church members.
Serving
Whether you love being up front or in the background, there are ample ways for you to serve the Lord through the activities of our church. Don't hesitate to speak up if you'd like to participate. Don't be surprised when someone asks you if you'd like to. We're also happy to help you find volunteer opportunities in the community, activities that fit with your skills and gifts.
Rides
You may not have a car. If that's the case, contact Lauren Corcino (click her name to email). Lauren is the ACF advisor for UGA's chapter and will be happy to help you find a ride to church.
Again, we're glad you're here. Welcome. May our church become your home.