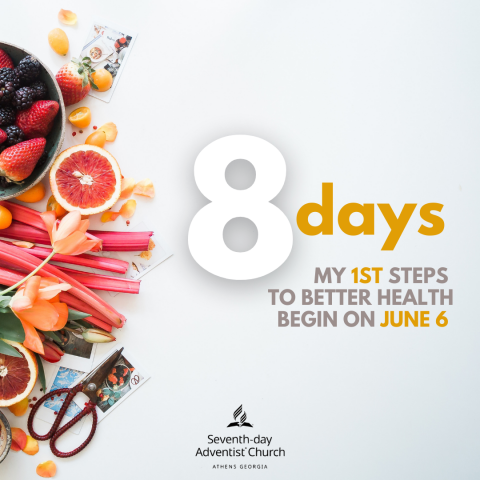 Every year, many of us make a commitment to better health, but not that many of us actually make reasonable progress with our health. Maybe it's because we're trying to run when we should really be taking a few steps.
In 8 Days: My First Steps to Better Health, we're going to learn the value in looking at our overall health based on the following topics:
C - Choice
R - Rest
E - Environment
A - Activity
T - Trust
I - Interpersonal Relationships
O - Outlook
N - Nutrition 
Oh no! I missed the last one!
That's okay. You can watch the recordings on our YouTube channel. Be sure to subscribe while you're there.
Will you do it again?
We will. In fact, we'll begin on Sunday, June 6. We'll meet each evening except for Wednesday and Saturday.
When do I register?
Right now!
Thank you for allowing us to make these first steps with you! See you in June.